---
Five cardinal myths of the Indian E-commerce sector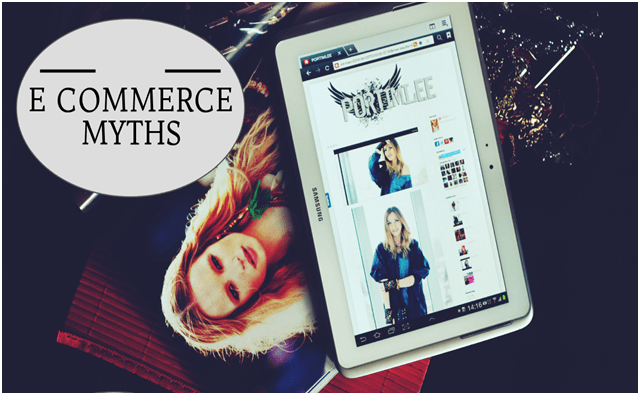 The ecommerce website design and development company is a vast entity in itself and it comprises of various elements which are created to work in perfect harmony. The digital marketplace could act as the perfect platform on which a company can establish and promote their business by selling their products online via an ecommerce portal. The fact is inevitable that having a strong online presence and reputation has turned into a necessity for business organizations as the returning profits are really high in comparison to other publicity and promotion Medias. According to the Industry trends, it has been witnessed that the E-commerce and websites and mobile applications associated with this sector have found immense popularity among Internet users.
We receive a great amount of queries related to E-commerce websites designing in delhi or rather India on an almost regular basis, the most common inquiries and questions we get tend to show us the fact that majority of people misunderstand the E-commerce sector and in some cases they are just not able to comprehend any facts whatsoever. We have communicated with a lot of people and what we have found is the fact that majority of the enquirers were attempting to dive in to this sector head-first (Pro tip: Don't do that!! You'll get to know the reason in the long run). They had some thoughts and personal beliefs which were too naïve and were not appropriate for establishing a strong presence in this ecommerce sector of website design and development.
A lot of the questions are based on mere confusions which people have due to misleading information given to them, this is a common scenario now as more and more startups are originating in India, specially in delhi and NCR. Being a startup, it's your duty to do thorough homework so that you don't end up being in a sticky situation later, you should be more focused than the competitors.
Here given are Five common misconceptions related to the Ecommerce website design and development in India
Misconception 1 – E-commerce is an easy field, it is not necessary to have enough business experience to succeed digitally, just some luck and a well developed site is all you need.
Nothing is easy to achieve, or should we say anything productive is not easy to achieve. You need to put in maximum effort to turn your activities into successful ventures. Being online does not mean that you will start reaping the benefits right away; you require a strong and unique SEO service strategy for your website along with some expertise in SMM as well. Many people consider E-commerce as an alternative to their regular jobs and think that they can become rich and successful by just merely implementing ideas, which should have been properly analyzed first.
Misconception 2 – Creating a valuable customer base online is pretty easy and people will start visiting your website as soon as you launch it
'Build it and the visitors will come' seems to be the mantra for many who dream of starting an e-commerce related website or application. This myth has been circulating for a long time now and it is happening because of the fact that people think being digital is an easier alternative for increasing the company's potential and customer reach.
Misconception 3 – The rate of profit from Ecommerce is insane and your income does not stop after you start getting actual payments
A lot of Entrepreneurs in India think that digital business is a goldmine and it is waiting for treasure hunters like them to come and just enjoy all the benefits. Where the first half of the prior sentence is true in some sense but the latter is just wrong on so many terms. You need to have something unique in your offering and brand so that customers visit you more than the competitors.
Misconception 4 – Physical market expertise and knowledge translates equally in the online world
Doing business in the real world can be sometimes an easy task, you need to have a store and some products to sell, your customers visit the shop and buy the things they need. Simple and hassle free. The experience of owning an online shop is altogether a different thing, there are complex business related terms like anonymity of customers, user behavior, unique visitor rates, bounce backs, funnels to be started with. The number of decisions to be taken in the digital space increases as there is a lot of analytical thinking required with E-commerce business.
Misconception 5 – The cost of operating an E-commerce store is economical than a physical shop
This myth is a result of web design agencies doing work for clients at least prices. They misguide them into believing that a E-commerce store is not tough to create and it costs less than a physical world store. In reality, Ecommerce is all about enhancing end customer's lifestyle and improving their experience on the Internet. A digitally owned business is just as difficult to maintain and operate like a real world shop, but you will need accurate strategies and digital promotion methods to make profit out of your venture.
We have created this list of myths and written this article to spread awareness about E-commerce sector as more people are getting interested in working in this field. Feel free to venture further in this sector but not without proper strategy. Our team would be more than happy to help you out of your misery.
Additionally we would appreciate people to
Carefully plan their ventures considering all the required factors
Have realistic expectations from their venture
Commit to the long term and maintain profitability
Enjoy the experience as it is actually wonderful and unique in itself
Recommended Posts
August 13, 2018
August 21, 2017